MSC-GSCM Programme's Orientation Day and Cocktail Reception
The Hang Seng University of Hong Kong held an Orientation Day for its Postgraduate Programme on 31 August. The event welcomed all TPG students for the 2019-20 academic year.

During the event, the Department of Supply Chain and Information Management held a briefing session to introduce the programme academic structure. Through this briefing session, students gained a comprehensive understanding of the Master of Science – Global Supply Chain Management (MSC-GSCM) programme.

The inaugural MSC-GSCM Programme intake Welcome Reception was also held in the evening, joined by MSC-GSCM students and academic staff. The event was held to give a warm welcome to our MSC-GSCM students and provide a golden opportunity to connect with our academic staff.

Our Programme Director, Dr Stephen Ng opened the event by giving welcoming remarks, followed by the self-introductions by academic staff and students,  and finally an ice breaking game. Everyone seemed to have enjoyed the time with one another. The pleasant and wonderful evening was filled with laughter, picture taking and loads of catching up. What an excellent way to kick-off the Programme!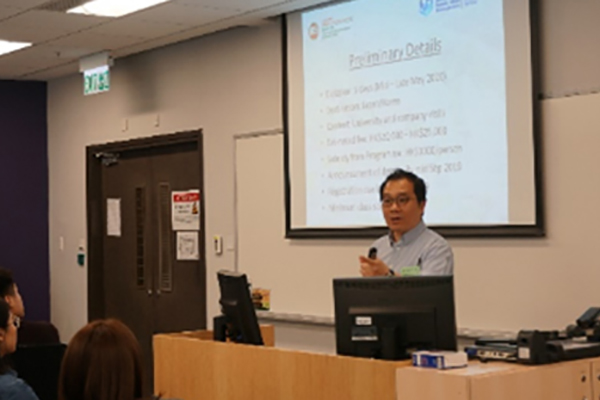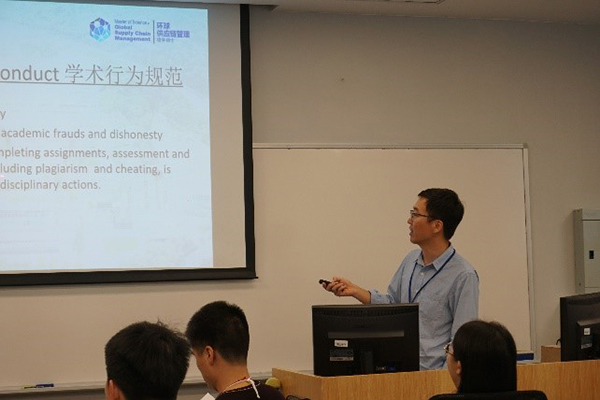 The programme team (Left: Dr Stephen Ng / Right: Dr Yue Wang) introduced the programme to our students