The 12th Asian Logistics, Maritime and Aviation Conference (ALMAC) – International Plenary Forum
Leading in the New Era - Advancing Global Trading and Logistics Business with Meta Technologies in a Dynamic Landscape
The 12th Asian Logistics, Maritime and Aviation Conference (ALMAC), jointly organised by the Government of the Hong Kong Special Administrative Region (HKSAR) and the Hong Kong Trade Development Council (HKTDC), was held at the Hong Kong Convention & Exhibition Centre and online on 22 & 23 November 2022.
The Hang Seng University of Hong Kong co-organised an international plenary forum on 23 November 2022. Titled "Leading in the New Era – Advancing Global Trading and Logistics Business with Meta Technologies in a Dynamic Landscape" gave insights on what strategies should a leader take in for driving innovation and technologies in transport and logistics operations under the global trends of AI, 5G digitalisation and Metaverse technologies, and invited leaders from various dimensions to share views, strategies and outlook in bringing innovations in dynamic trading and business environments.
The modulator and speakers are as follows:
WELCOME REMARKS:
Dr Eugene Wong

Associate Professor, The Hang Seng University of Hong Kong

Director, Policy Research Institute of Global Supply Chain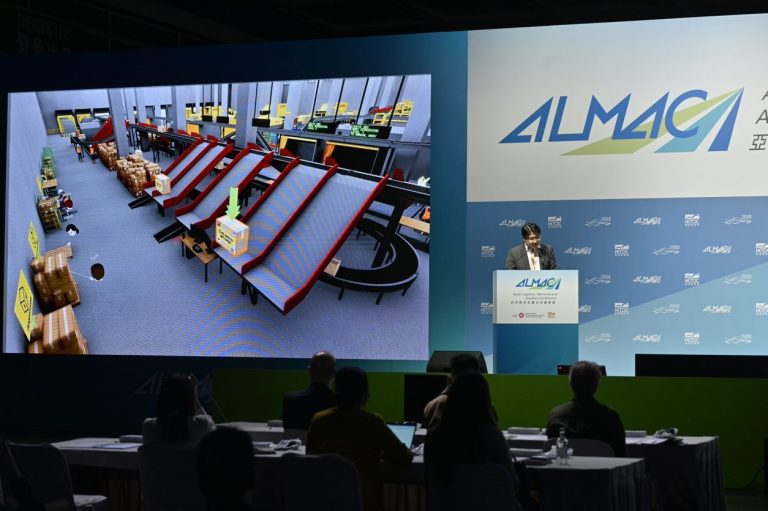 SPECIAL REMARKS:
Dr Jan Hoffmann
Head, Trade Logistics Branch, United Nations Conference on Trade and Development
MODERATOR:
Mr Kelvin Ko
CEO, BPS Logistics Technology
GUEST SPEAKERS:
Mr Chee Choong Ng
Senior Vice President & Managing Director, Hong Kong & Macau, DHL Express (HK) Limited

Mr John Parkes
Managing Director – Integrated Logistics, Kerry Logistics

Dr Graziano Terenzi
CEO, Inglobe Technologies

Dr Guang Chen
Partner, McKinsey & Company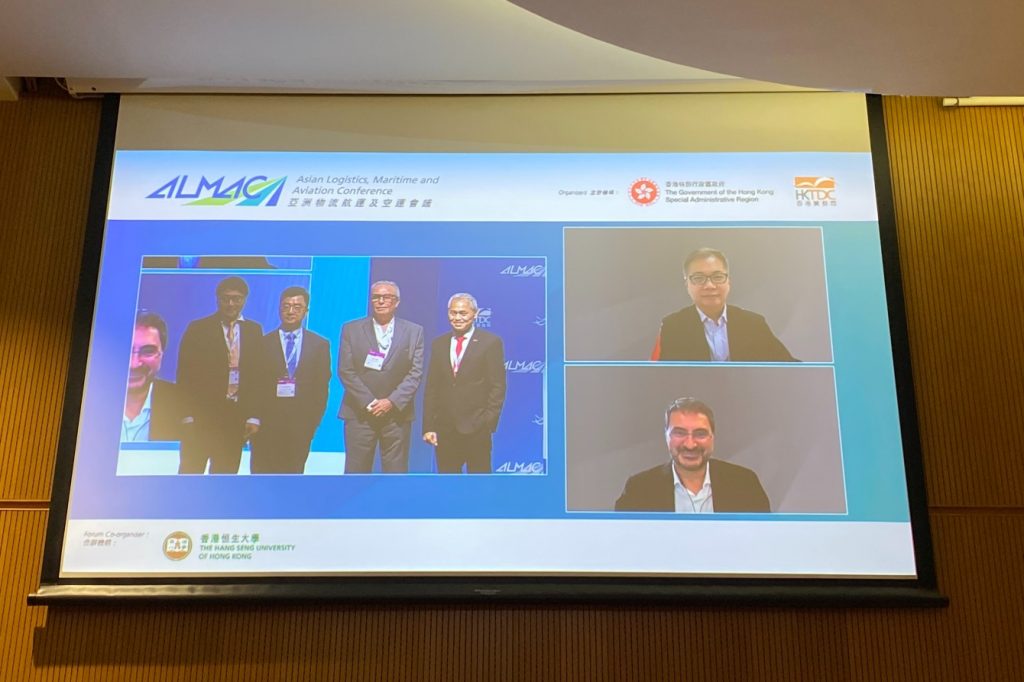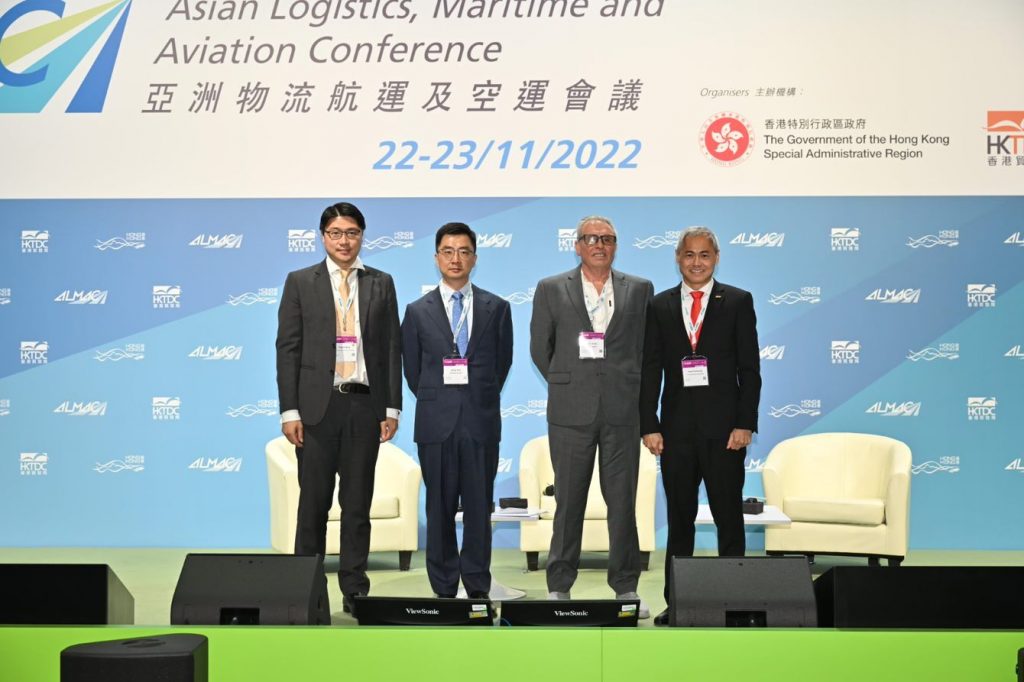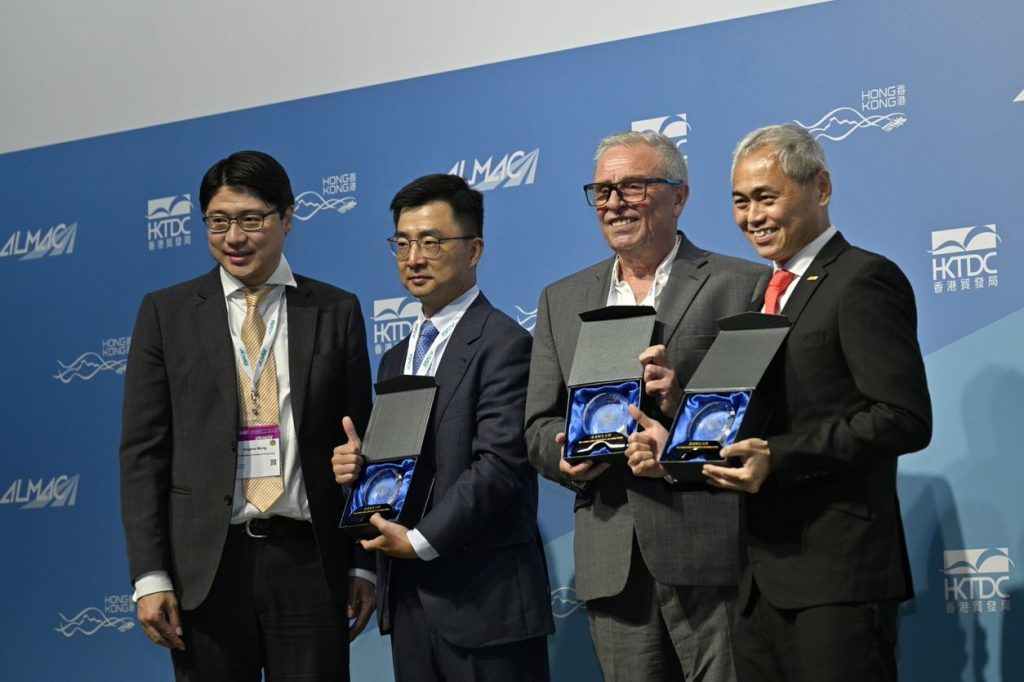 The international plenary forum attracted over 300 students and industry practitioners to participate. MSC-GSCM students also had the opportunity to attend the conference physically. Participants enjoyed and gained a lot from this valuable and fruitful sharing in the ALMAC 2022.